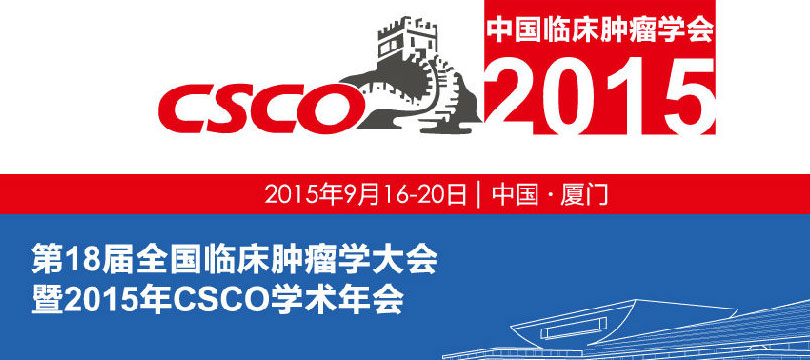 19
Sep

The Chinese Society of Clinical Oncology (CSCO) is a public professional academic group that is voluntarily constituted by clinical oncology professionals, relevant enterprises and public institutions. CSCO has been committed to developing the Continuing Medical Education on clinical oncology, enhancing multi-discipline collaboration, encouraging multi-center research, promoting the standardization of tumor diagnosis and treatment, furthering the development of clinical oncology, so as to benefit patients in all.
Since founded in 1997, CSCO has always been earnestly implementing the policy of "Reform and Opening-up" and the strategic guideline of "Revitalizing the Nation through Science and Technology", carrying out the policies and following the directions put forward by the CPC Central Committee and the State Council in terms of the reform and development of public health, organizing clinical oncology workers and relevant enterprises and public institutions, and promoting the intimate cooperation between different social sections and disciplines. The members of CSCO earnestly practice what they advocate and make unremitting effort in carrying out a series of omni-directional academic activities, provide Continuing Medical Education on clinical oncology, advocate GCP and evidence-based medicine (EMB), promote the integration of western medicine and traditional Chinese medicine, advocate multidisciplinary therapy including chemotherapy, radiotherapy, operation, biotherapy and traditional Chinese medicine, as well as promote academic communications and multi-center cooperated research, advocate the regular, standard, professional and individualized tumor diagnosis and treatment and enhance the overall quality of the clinical oncology circle.
By now, the number of CSCO membership has amounted over 10, 000, including clinicacians from 1300 hospitals or cancer centers across China mainland, special administrative regions of Hong Kong, Macao and Taiwan, and overseas physician representatives of Europe and the USA. Over 65% of the CSCO individual members have the title of Senior Physician. Most members are heads of their respective hospitals or academic leaders in this field with wide representativeness and high academic authority, of which, 15 are academicians with both the Chinese Academy of Science and the Chinese Academy of Engineering and a large number are distinguished experts or scholars. More than 90 reputable domestic and international public institutions and famous pharmaceutical enterprises joined CSCO as group members or strategic cooperation partners, participating in activities organized by CSCO and sharing weal and woe, exerting wide influence on the cause of CSCO.